St Gregory's is fully involved in community initiatives in Marnhull
Participation in our village life
Community & coping with Covid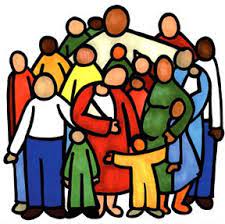 We are very glad to welcome regulars, friends and visitors and we pray you may know God's peace and blessing in this historic place of prayer and worship. 
We want to continue to serve our community by enabling everyone, and especially those deemed the most medically at risk, to feel completely safe to come into church to worship and pray as we all continue to live with the covid19 pandemic.
We are commanded 'to love our neighbour' and this is one way we demonstrate this to others.
ST GREGORY'S PCC COVID SAFETY UPDATED 22.1.22
 On Thurs 27th Jan England reverts back to the national Plan A covid response winter plan:
"You will not be required to wear a face covering, including in communal areas of schools, but the government suggests you continue to wear one in crowded and indoor spaces where you may come into contact with people you do not normally meet."
It is also recommended to continue testing before meeting others; hand sanitising and ventilating indoor spaces as well as encourage booster vaccination to ensure maximum immunity and reduced virus transferability.
The guidance to self test when experiencing 'cold like' symptoms remains- as almost half of colds are actually covid19- and to self isolate if tested positive.
https://www.gov.uk/coronavirus
https://www.publichealthdorset.org.uk
There is currently no updated national church guidance.
This guidance and its relevance to maintaining the safety of our congregation will be discussed by the PCC as soon as possible.
UPDATE 14th JANUARY 2022
We ask people to socially distance as indicated.
Continue to sign in when entering church. Details kept securely for 21 days and then destroyed.
Hand sanitising is required coming in and out of the building and before receiving Communion.
Face coverings are currently mandatory.
The one-way system continues for entrance and exit and for receiving Communion
Encourage social distancing when going to Communion/ general mingling
Doors open to allow air flow through the building when possible.
Sharing of the Peace to continue from a distance.
Simultaneous administration of both elements at the Eucharist including placing wine on  the individual wafer
Optional coffee after the 10am service- face masks can be removed while seated and drinking. 
No upper limit to capacity if face coverings and social distancing is in place.
If you don't feel 'quite right' please hold back from coming into church for now.
Even fully vaccinated people can catch covid19 and have more mild 'cold like' symptoms.
We will review this update on at our next PCC meeting in March
QUIET SPACE
Church is open every day 9am-4.30pm for personal prayer and reflection and Sunday services are at 8am and 10am
We continue to have a permanent candle lit in the Hussey Chapel for all those affected during this global pandemic.
Please get in touchPrayer Space if you would like us to pray for a loved one..
The Church of England has provided ongoing and regularly updated advice and resources on a number of aspects of how church life can continue during the pandemic, this can be found www.churchofengland.org/more/media-centre/coronavirus-covid-19-guidance-churches
The church actively supports the Gillingham Food Bank gillingham.foodbank.org.uk especially needed in these times.  
COMMUNITY LIFE
Those you find attending services at St Gregory's are, naturally, a part of the local community, and you will find them supporting, and participating, in many of our splendid village clubs, associations and activities.
We are pleased to have shared with the other churches in Marnhull in setting up a scheme for welcoming new residents to the village, offering fellowship through a monthly lunch club, and providing lifts for those who need them to keep appointments etc. Originally Marnhull Church Care, this is now 'owned' by the community as a whole, is called Marnhull Village Care, and can be found through the following link :marnhull-village-care
Started by the Church too, and now expanded to provide a forum for the whole community, is the Marnhull Messenger, a monthly publication readily available in the churches and village shops in its printed edition, and at www.marnhullmessenger.org.uk in its online form.
St Gregory's has a Facebook Page where Revd Gaenor posts thoughts and news for the week, www.facebook.com/stgregschurch. This web site provides information about the various activities and clubs in the village. Information on the village can also be found on the parish council web site marnhull-pc.org.uk
The Salisbury Diocese is linked with Sudan and St Gregory's is kept up to date with their news, you can find out more on the web page here
St Gregory's, through its clergy is always ready to respond to requests for a visit by those who are elderly or infirm or who for any other reason would like to see a representative from the Church. (Please see Home Page for details or click on the link)
As a response to the social isolation that the pandemic has brought, St Gregory's has started a Coffee, Cake and Company morning on Thursdays, find out more here.