St Gregory's is delighted to work with Our Lady's and the Methodist Church for joint events
a series of joint events during the year
Churches Together in Marnhull
Marnhull's three churches - St Gregory's, Our Lady's Catholic Church and the Methodist Church in Burton Street have a series of joint events during the year. There is a joint Advent Service, a series of Lenten lunches and a village Harvest Celebration.
In normal times there are Village Prayers for Peace on the second Friday of each month from 12.00 to 12.30 held in the village churches.
Upcoming Events
In light of current covid restrictions we are now meeting in our churches to resume our Village Prayers in 2021:
Feb Fri. 12th Feb – St Greg's
March Fri 12th Mar – Meth. Ch.
April Fri 9th Apr – Our Lady's
May Fri. 14th May – St Greg's
June Fri. 11th June – Our Lady's
July Fri. 9th July – Meth. Ch.
Aug (No Prayers in Aug.)
Sept Fri. 10th Sept – St Greg's
Oct Fri. 8th Oct – Our Lady's
Nov Fri. 12th Nov – Meth. Ch.
Dec/Jan '21 Fri. 10th Dec – St Greg's
Please contact Revd Gaenor for more information.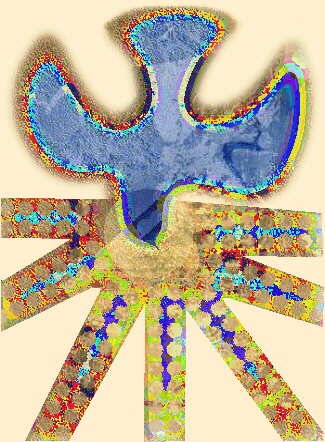 Churches Together in Marnhull Christian Aid Week
Churches Together in Marnhull  14th May 2021 
Prayer Focus:   Christian Aid Week 
River of prayer
https://www.christianaid.org.uk/resources/appeals/river-prayer-resource
The symbol of a river flows throughout this time of prayer and is inspired by the words from the prophet Amos in the Bible: 
'Let justice roll on like a river, righteousness like a never-failing stream!' (Amos 5:24) 
Amos spoke out against the suffering and oppression caused by injustice. 
We follow in his footsteps when we choose to raise our voices against the climate crisis. Every day, people living in poverty are battling a crisis they did not create. This is unjust… 
SOURCE
Look at the image of a river…Stand at the source of your imagined river and look downstream. …
Prayer points 
Ask God to refresh you if you are weary of the suffering in the world. 
Ask God to replenish you with whatever you need to live faithfully with creation. 
Ask God to renew your resolve to take action in the face of climate breakdown 
UPPER COURSE.  Read AMOS 5:24
Prayer points 
Pray that the voices of indigenous communities may be heard and heeded as we learn how to live in harmony with nature. 
Pray for a rapid and just transition from fossil fuels to renewable energy. 
Pray for a radical change of heart for politicians. Pray that as a global community we will care for our common home and for people living in poverty, where the right thing is done in the right way. 
MIDDLE COURSE Read EZEKIEL 11:19-20
Prayer points 
Pray for unity between world leaders on the need to take action for climate justice. 
Pray that hearts inclined to self-interest and indifference to the suffering of others will be transformed. 
Pray for whatever transformation is needed in your heart as you respond to the climate crisis. 
LOWER COURSE Read REVELATION 22:2
Prayer points
Pray that the planting of trees would become an international priority and nature would be given space to flourish for the good of all creation. 
Pray for protection for the forests of the Earth and for the end to the burning of the Amazon rainforest. 
Pray for the vision of creation healed to inspire us all to do what we can to be part of that healing process. 
MOUTH of the river Read PSALM 65:5-8
Prayer points
Pray for courage and wisdom to lift your voice in the cause of climate justice. 
Pray for young people to continue to be supported, empowered and listened to as a prophetic voice for climate justice. 
Pray for Glory and all those living at the sharp edge of climate injustice to have the resources they need to prepare and be protected from the climate crisis. 
CLOSING PRAYER
Let justice roll down like a river,
may righteousness flow like a never-ending stream and may the joy of creation fill us anew
as we pray, act and give for
the restoration of creation
and the flourishing of all people.
In the name of the Creator, Son and Spirit,
Amen. 
Jar of remembering God's provision
From the Churches Together in Marnhull March 2021  
On Friday 12th February members of the local churches gathered together on Zoom for the first time in almost a year to restart our monthly Marnhull Village Prayer. 
We were fully aware of the hardship that the pandemic has brought to so many people in terms of their health, work, relationships, bereavement and schooling to name a few and we will continue to pray for everyone in our village, as we have been throughout the year, in our churches.
As we gathered to pray, our focus was on having thankfulness for God's provision, which has come in many ways during the pandemic, including through the generosity and kindness of friends and strangers- the Marnhull Helpline scheme, the recent laptop project and ongoing support of local food banks are just a few great examples.
It was really good to meet one another again and our focus for prayer was based on this short reflection of the provision of manna to the Israelites on their 40 year journey through the wilderness:
The people of Israel called the bread manna. It was white like coriander seed and tasted like wafers with honey. Exodus 16:31
The story of the manna in the Old Testament is a timely reminder that God is faithful to provide in any desert. Exodus 16 holds the full account of the manna story: that for forty years God gave the Israelites enough to eat. The bread was not glamorous and the Israelites complained about it, but it brought life to them, where they would have died without it.
Everyone gathered just as much as they needed   Exodus 16:18
God gave them enough. The idea of having 'just enough' is counter cultural for us today and when we find ourselves without a reserve, we can get nervous or doubt God.
But dwelling on the provision of God, who is our heavenly Father who knows our needs before we do, and then being thankful for the chance to grow in our faith and trust, will both bless us and honour God.
We are reminded not to resent those times when we have just enough. Our best response to God is one of gratitude and obedience.
We may not be travelling through a dry and dusty desert wilderness at the moment but we may be encountering daily challenges that can test our faith and trust in God's provision.
As a way of reminding ourselves of God's daily provision- and as we remember the Lord's Prayer "Give us today our daily bread"-we have challenged ourselves during this 6 week season of Lent to notice one thing, one provision from God each day to be thankful for-it can be as small as a smile from a friend to a dramatic answer to prayer- then write it down on a piece of paper and place the paper in an empty jar.
So as the jar fills up with paper during Lent, we are reminded about the provision God has made for us in our daily lives and prompts us to be more thankful! And when we gather next time (March 12th) there will  be encouraging stories to share!
PS. This is a great activity for the family to do together during Lent!
With every blessing
From the Churches in Marnhull
https://www.marnhullandgillinghamrc.org.uk
https://www.yeovilblackmorevalemc.org.uk/our-churhes/marnhull
This article will also be found in the Marnhull Messenger March 21 edition