Christian Care for All
Coffee, Cake and Company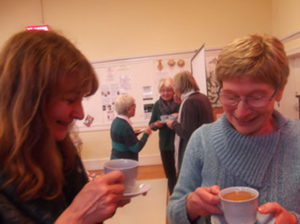 YOU ARE INVITED!
St Gregory's church is offering a place to meet after all the challenges of the pandemic.
Come for Coffee, Cake and Company every Friday from 18th June 2021
at 9:30 to 10:30am.
WE HOPE TO SEE YOU THERE
Just turn up,
or for more information please contact Revd Gaenor Hockey – 821605 or Carol Savage – 821406.
(We will comply with any remaining Covid-19 restrictions)